Lima Prune Bralette Sport bikini top
---
Our Lima top is definitely one of the best we have in terms of support and comfort. Plus, this is Mimi & August's most popular top since the very beginning!
Designer notes - The Lima is adjustable in the back and the wires on each side ensure that you won't be losing your top while diving in the water! It's very practical, since you can easily wear it for swimming, yoga, beach activities, biking and other low-intensity exercises. It will undoubtedly be your essential of the summer! Don't forget that swimwear fabrics and elastics will slightly expand in water and also with time. It is better to take it a little bit tighter than too loose ;)
We recommend this style for all sizes, including larger cups.
You can keep or remove the pads of this swimsuit at your convenience thanks to a discreet opening inside! Yeah!
Support Level: Excellent
Soft and extra comfortable fabric.
Fabric allows for fast wicking and muscle control​.
UPF 50+ UV protection.
80% ECONYL ® regenerated recycled nylon, 20% elastane.
4-way stretch fabric and lining.
Fully lined with high quality lining.
Removable pads.
Cords make​​ it easily adjustable.
Without underwire.
Antibacterial.
Resistant to humidity.
Breathable.
Made with high quality Italian fabric.
Designed and created in Montreal, Canada by Camille Forcherio.
Digitally printed to reduce water consumption.
Ethically made with love in Peru.
Choose the right size for you.
Gabriella is 5"2 wearing an S top/ M bottom. 34 inches bust, 29 inches waist, and 34 inches hips - 32DD - pants 14/16

Noemie is 5"9 wearing an 4XL top/bottom. 58 inches bust, 60 inches waist, and 61 inches hips - 44DD - pants 20-22

Clémence is 5"9 wearing an XL top/ L bottom. 43 inches bust, 33 inches waist, and 41 inches hips - 36DDD - 12 pants 
The exceptional support of this top is just perfect for any bust type. It's our most popular top since the beginning of Mimi.

Its main feature is that it is adjustable in the back, so you can make it fit just the way you want!
You can add pads, (at your discretion) for more coverage and support for your bust.

Tips: Want more coverage? Size up! The fit of this swimsuit allows you to go bigger, so you can have more fabric in the front and therefore, more coverage! #needtothinkaboutit
Our swimsuits are made entirely from old carpets destined for landfills, fishing nets from aquaculture, fish industry, ghost nets and pre-consumer waste. At this moment, the waste is collected in Canada (British Columbia), USA, Greece, Egypt, Pakistan, Turkey, Thailand and Norway. Our Econyl® fabric is considered one of the most eco-friendly materials because it can be endlessly recycled and regenerated infinitely without any quality loss, which reinforces our circular manufacturing process.
Here are some tips on how to properly maintain your Mimi & August bathing suit. The important thing is to extend its lifespan by making a few small changes to the way you take care of it.

Make sure to wash your swimsuit after every wear.
Your swimsuit should dry flat, away from direct sunlight.
NEVER let a swimsuit dry directly in the sun. This may cause fading.
NEVER put a swimsuit in the dryer. The heat will destroy the elasticity of the fabric.
We recommend you to not frequently use the same bathing suit in the Jacuzzi.
Don't hang a swimsuit on a metal rod to dry. Hanging can alter the shape of the garment, while the metal rod could leave a rust mark that's impossible to erase.
AVOID rough surfaces (concrete, wood, etc) at all costs. 
ALWAYS lay down a towel before you sit.
Customer Reviews
Write a Review
Ask a Question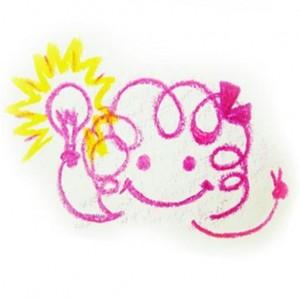 G
08/31/2021
Gina

Canada
I recommend this product
Holly beauty-molly!
I ADORE this and have WAY too much to rave about. First off, I searched in a ton of sites for a practical and cute bikini. I am trying to downsize my wardrobe and be more intentional with my purchases, so I needed a top that worked really well for me, hopefully multi-purpose, and good quality. A cut that would be complimenting on my big rib cage, girly but not too much, and also be comfortable to wear. I was terrified of getting a top that would easily fall while I was swimming, or would show too much when I curved my back forward to chill on a chair. And finally, I learned the hard way that I can't wear bright colors or patterns in my tops. They just don't work on me, and I don't feel good in them. So I stumbled upon this, and I liked the colour so much, and the minimal design: the cute bow at the back gave that sweet girly touch I was looking for... it ticked all the boxes! But my size was not available!?? I was SO SAD! I continuedy search but kept checking and checking until the magical day it became available - and of course I got it. When it arrived, we bonded. We bonded HARD. First off, the packaging was earth friendly, and SO damn cute! I kept some for decorating and crafts. And this top! I love how the color looks on me!! A dusty mauve, the kind you get with avocado peel dye. It's close to my natural colours (lips and flustered cheeks) so it draws attention to my face where the higher contrast is. I feel that I wear this, it doesn't wear me. It's VERY comfortable and soft to the touch. The quality is amazing, and the fit fantastic! The removable pads don't show through the suit and hide what they need to. I am a 36 B/C (a boob each!) and the medium fit me quite well - tho, mind you, the back is SUPER forgiving because you tie it as tight as you want. I tie it a bit loose and wear it for chores around the house on hot summer days under my overalls, or low-cut dresses to chill at the park. I wear it a bit tighter for yoga or running. I take really good care of it. And I hope to use it to swim as soon as life lets me take a dip!
07/14/2021
Jessica L.

Canada
I recommend this product
love the style
I really love the style of it! The only thing about it is that the straps are too far apart on the back so they keep falling from my shoulders, and I had to remove the plastic parts of the sides because they kept poking me.